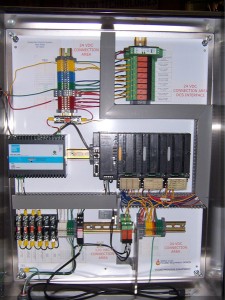 Today's plant processes require state-of-the-art communications technologies. We have the resources to provide you with data management systems designed for automation and control of practically any process in your plant.
Cooling water
Glycol systems
Softener or dealkalizer configurations
Boiler feedwater
Feed and bleed systems
ORP and pH control systems for water/wastewater
HVAC systems control
Inventory control
Process monitoring
If you have a process control problem, we have a solution. Give us a call, and let our engineering staff show you how we can help.