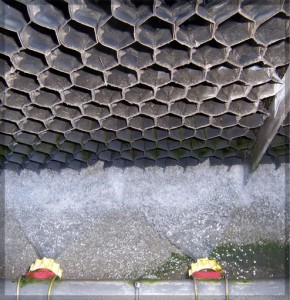 Control of bacteria and single-celled organisms in open recirculation systems and closed systems is necessary for control of possible waterborne diseases and corrosion. WLFT offers a full line of solutions individually designed to fit your particular mode of operation, no matter what pH range or water chemistry you employ.
Legionella bacteria are widespread in our natural environment and can cause legionellosis, a pneumonia-like disease that can be fatal. Any water system that produces water vapor can become a source of infection if not properly treated. Showers, fountains, waterfalls, cooling towers or other water-misting equipment can be contaminated. Our properly applied programs can provide that extra level of protection by minimizing the potential for legionella colony growth.
Three major treatment modes are represented by the WLFT family of WALSTAT products:
Non-oxiding biocides
Oxidizing biocides
Biodispersants
Along with applications and diagnostic expertise, we offer critical analysis to assess metallurgical compatibility, microorganism identification and deposit control. We specialize in reducing high maintenance costs and unscheduled outages by maintaining the reliability of your systems' performance.
Let us help you keep your equipment safe, clean and longer-lasting.