OUR MISSION WAS, IS, AND ALWAYS WILL BE to provide the highest quality water treatment products and services at the lowest possible price.
Our History
Walter Louis Fluid Technologies (WLFT) originated in 1968 in Quincy, Illinois. Our founder, Walter J. Giesing, was the Director of Power for Packaging Corporation of America.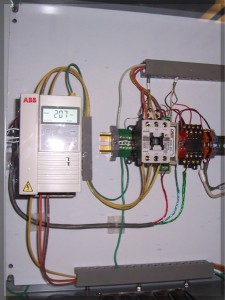 Upon his retirement, he established offices in Quincy, IL, and served as a consultant to the power and manufacturing industries with a specialization in water treatment chemical applications and services.
In the mid-1970s, under the name "Walter Louis Chemicals," our Quincy facilities manufactured customized water treatment equipment, initially focusing on water softening and filtration processes. We expanded to include deionized water and reverse osmosis, as well as other specialized equipment applications.
As we grew, we expanded our chemical formulation capabilities, manufacturing acrylic polymers and a complete line of water and wastewater treatment chemicals for commercial and industrial applications. With these developments, Walter Louis Chemicals could effectively produce a fully competitive line of water treatment chemicals and chemical feed equipment.
During the 1990s, we once again expanded our manufacturing and technical service departments: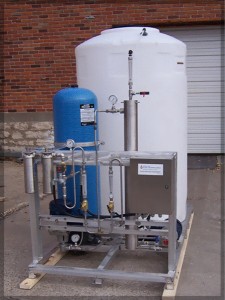 Modified our product delivery system to include "tote-tank" (mini-bulk) and bulk storage capabilities
Upgraded our technical services department to include computer design capabilities
Implemented our WLFT "Full-Service Program" as a commitment to providing our customers with the highest level of technical services possible, including:

On-call service for critical applications (24 hours/7 days a week)
After the sale warranty and service
Commitment to ongoing training and education
During the first decade of the 21st century (2000-2010), WLFT leveraged the expertise in Programmable Logic Control (PLC) to develop custom computer controlled Distributive Process Control (DCS) applications.
Throughout the 1990's and into the 21st Century, Walter Louis has supplied complete water treatment chemical services through multiple cost performance contract awards for the State of Missouri. These contracts have expanded originally from the Department of Corrections to now include the Department of Mental Health, the Missouri Highway Patrol, all state office buildings, and the Department of Secondary Education.
Walter Louis also carries the entire industrial water treatment catalog for the State of Illinois. We've been sourcing and producing chemical treatments and lab reagents for Illinois for over 30 years.
Our diversity and attention to customer needs became the cornerstone of our reputation, as evidenced by our growing customer base and our success as manufacturers' representatives. Our mission statement was, is, and always will be to provide the highest quality products and services at the lowest possible price.